Chop Chop, Lollipop
May 30 – June 25, 2021
Maya Ben David, Amanda Boulos, Jessica Eisner, Shannon Garden-Smith, Jessica Jang, Renée Lear, Amy Lockhart, Nadine Maher, Michael McGlennon, Kaitlynn McQueston, Jasmine Reimer, Claudia Rick, Henry Sawtell, Scott Sawtell, Shannon Scanlan, Carolyn Slogar
Curated by Nadine Maher, Claudia Rick, and Amanda Boulos
Video documentation by Miles Rufelds
can be seen here

.
Chop Chop, Lollipop
employs sixteen artists' inherited and personal monsters and myths to explore the strange. Fuelled by the isolation of long-term lockdowns and fear of the virus, the artists foreground our bodies and minds as vulnerable vessels containing worlds of unusual creative powers. These sixteen artists bring to the space gross, scary, weird, ugly, shifting, even unfinished work, boldly voicing their preference for the unwanted and the unfamiliar. The exhibition invites these strange worlds and musings to coexist and infiltrate the viewer's imagination. The artists come to us with baskets full of craft-able materials, costumes, and funky themes to encourage the visitor to channel their own innermost manifestations, effectively turning the gallery into a playground of activities and fantastical encounters. We are hanging the work without a ruler but with a lot of hammers.
We will be hosting workshops for all ages, art talks about Pokémon, and scary story readings, and giving out colouring sheets. Want to participate? Look hard and find the 7 lollipops hidden in the gallery space, and you will be rewarded with your own lollipop to take home.
+
A JESSICA EISNER SOUND PIECE
HERE!
Photo documentation courtesy of Alison Postma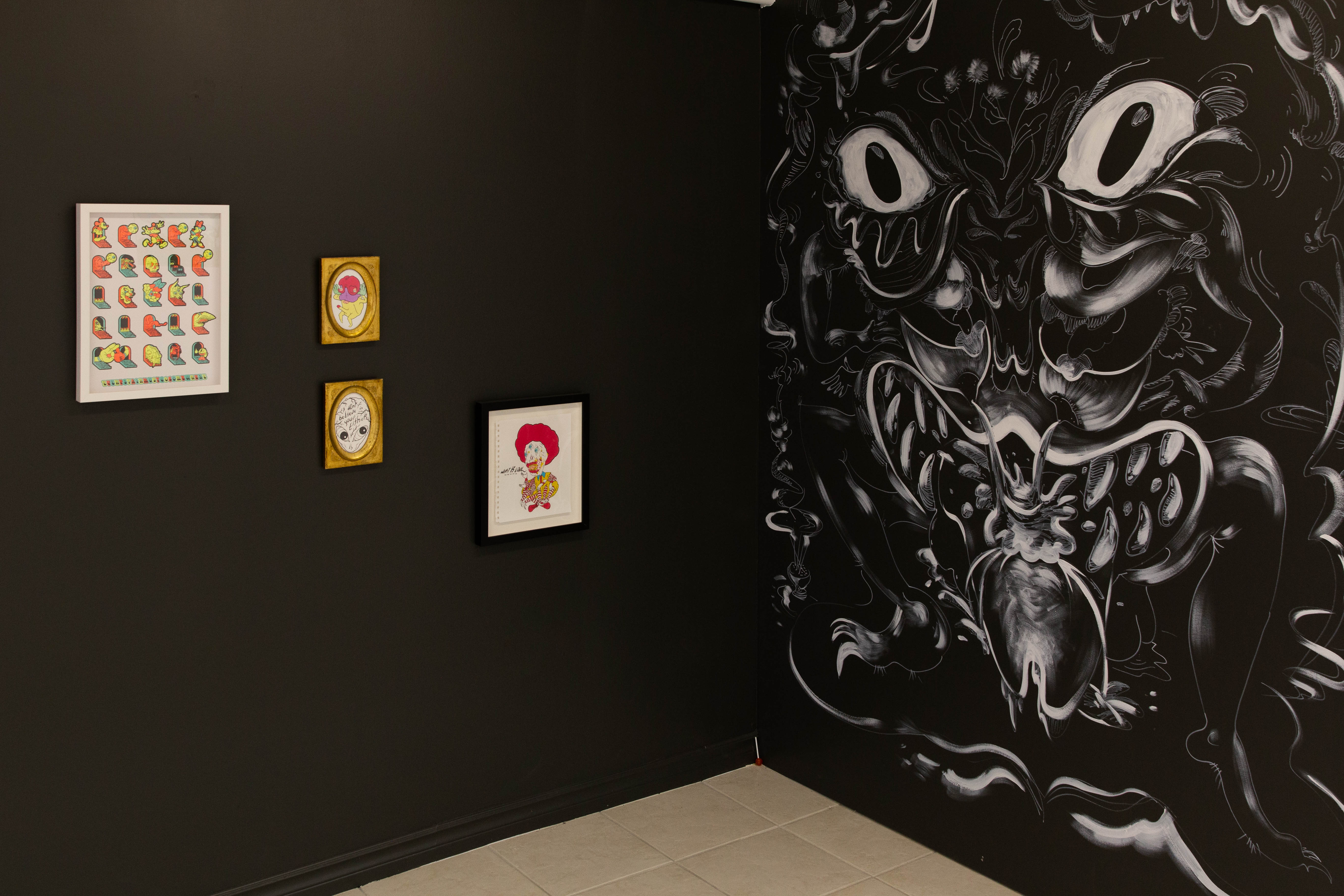 Michael McGlennon (left) and Jessica Jang (right)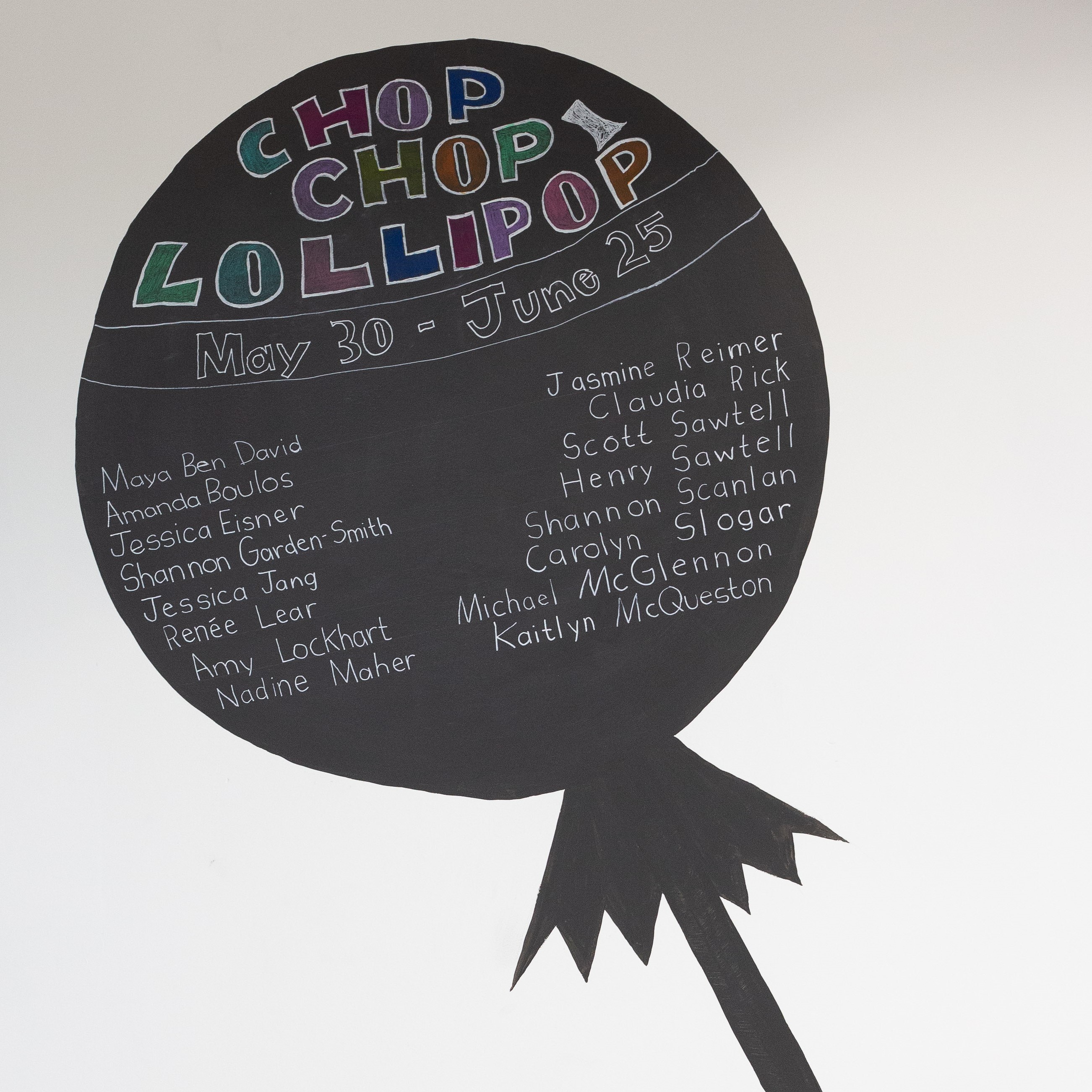 Michael McGlennon, drawing and illustration installation, various materials, 2021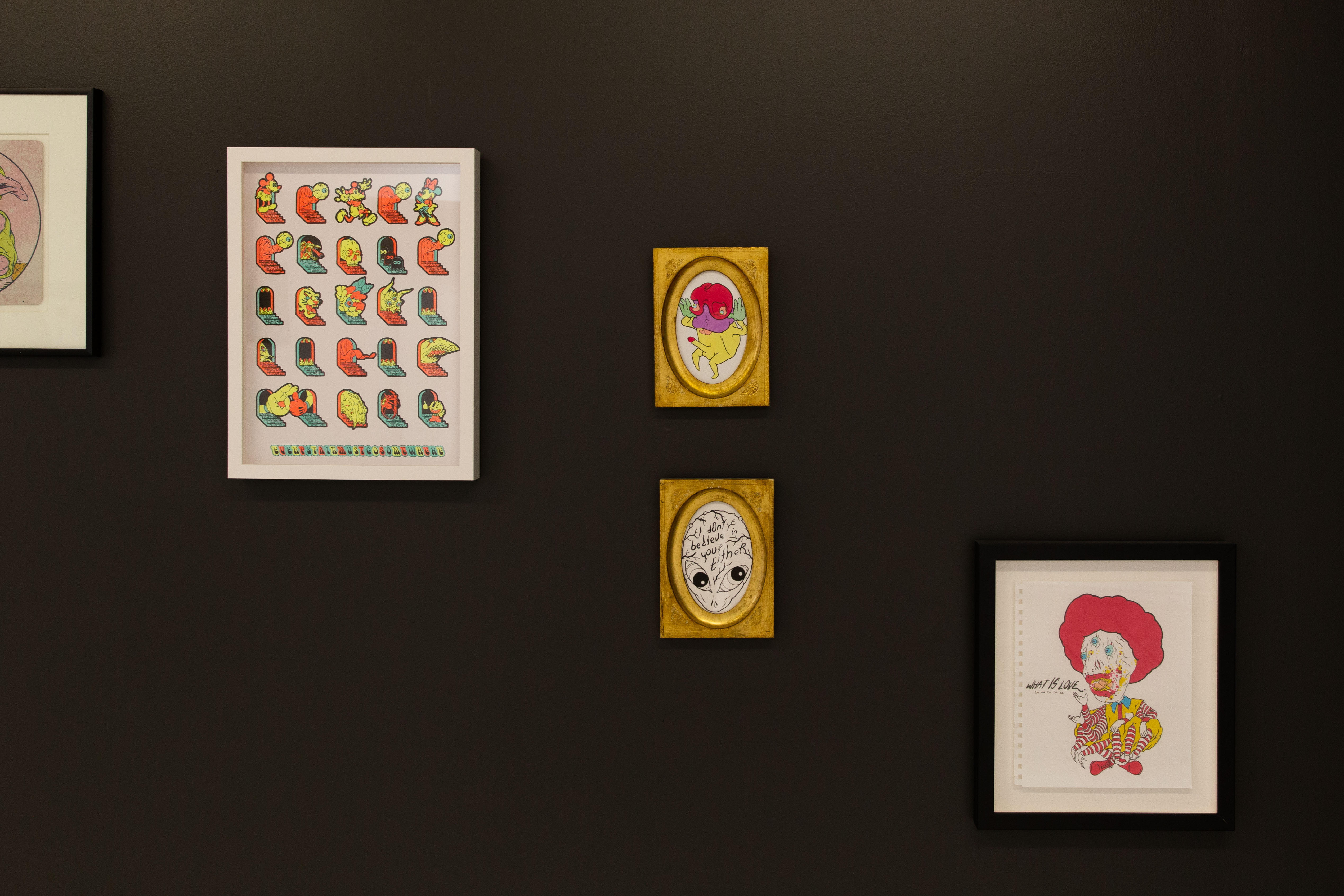 Michael McGlennon (detail)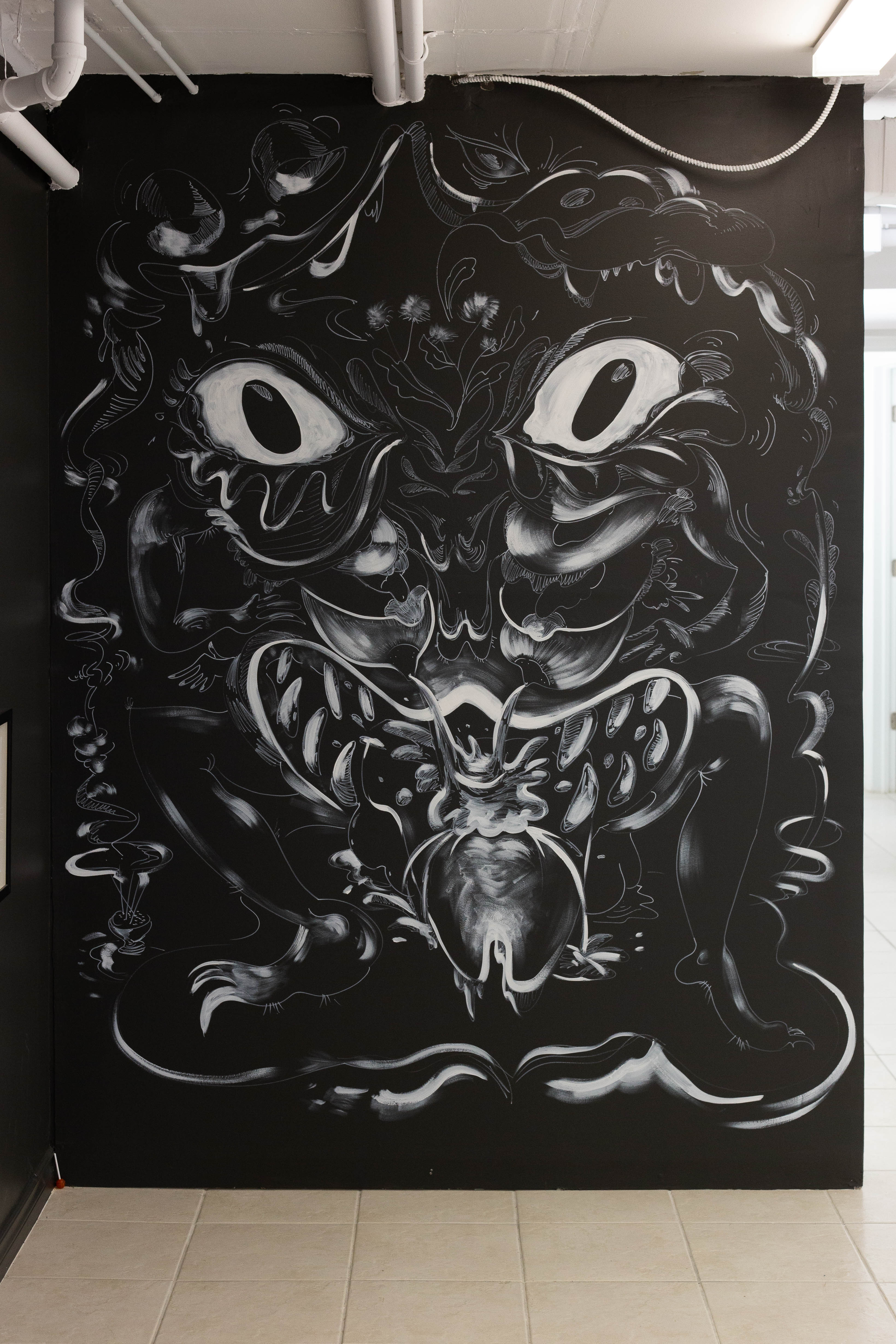 Jessica Jang, The Chamber of Forever After, Paint on Wall, 2021




Scott Sawtell, Juveniles (That's what learnin' will getcha), oil on canvas, 72" x 36", 2020




Shannon Scanlan (left) and Kaitlyn McQuestion (right)




Shannon Scanlan, Study 1-6, pencil crayon drawing, 25cm X 35cm, 2018-2021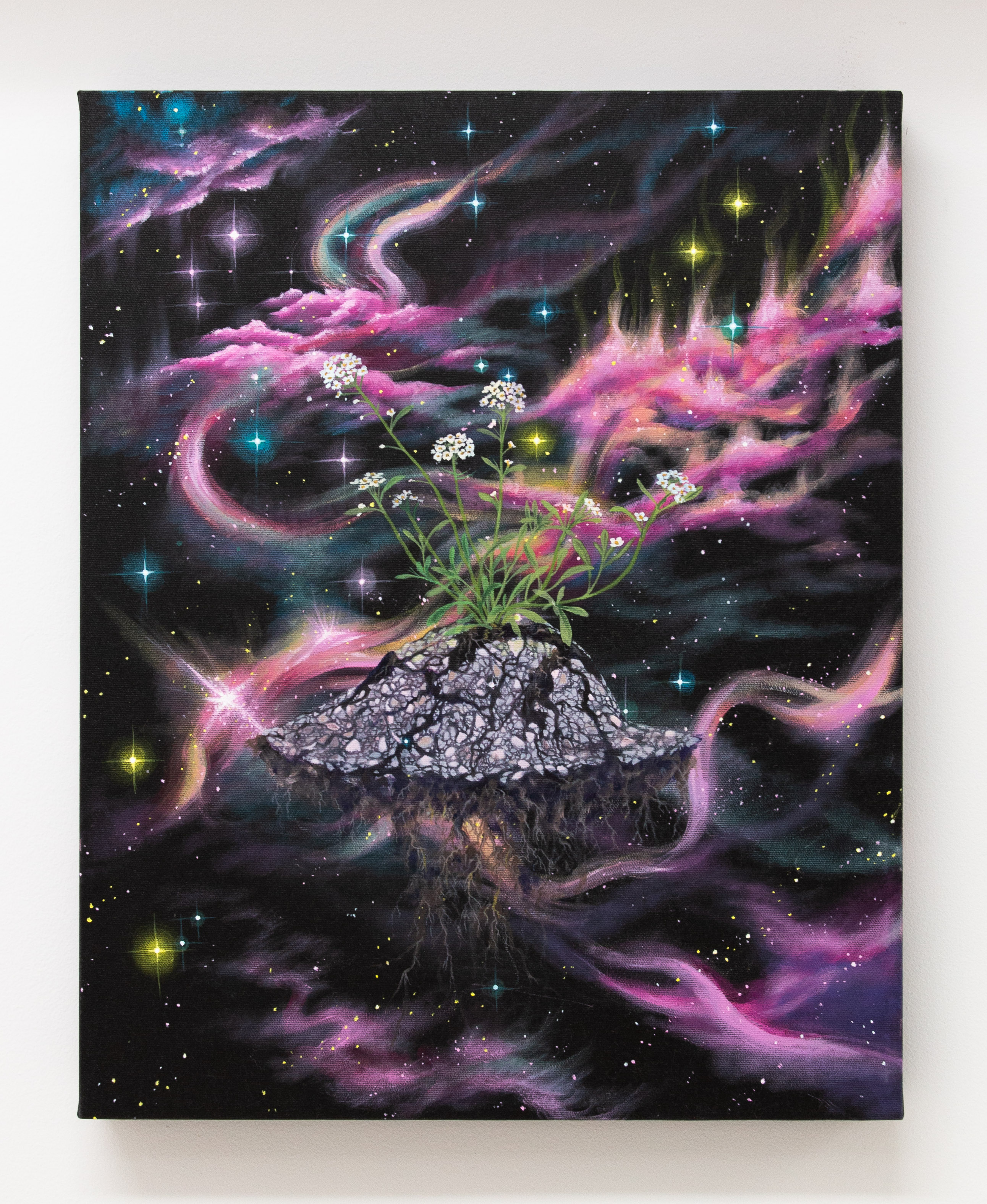 Kaitlynn McQueston, Seed, acrylic on canvas, 2021




Carolyn Slogar, From across the bay, acrylic on board and River scene textured abstract, acrylic on canvas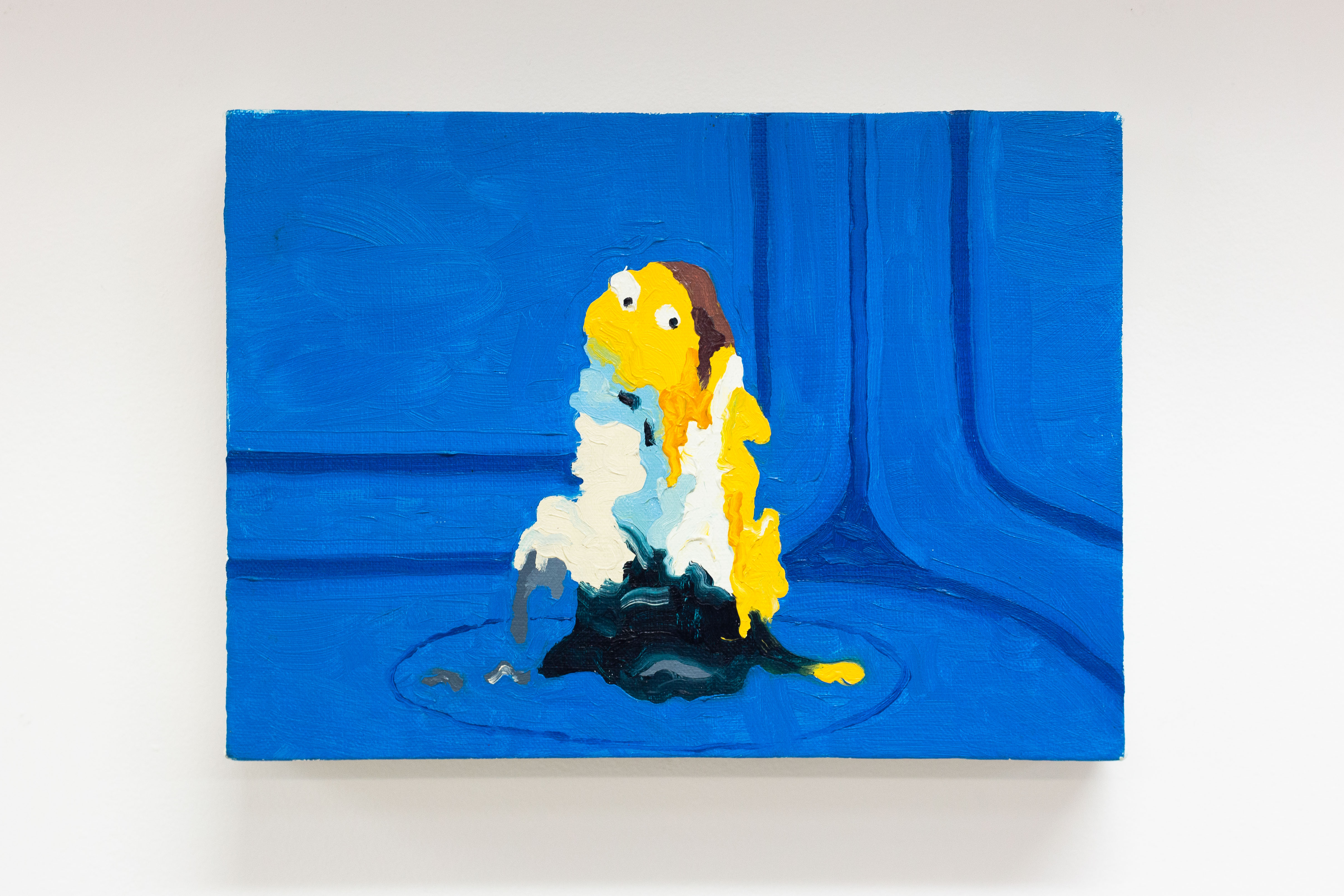 Nadine Maher, Omens: Melting Man, oil on canvas, 8" x 10", 2013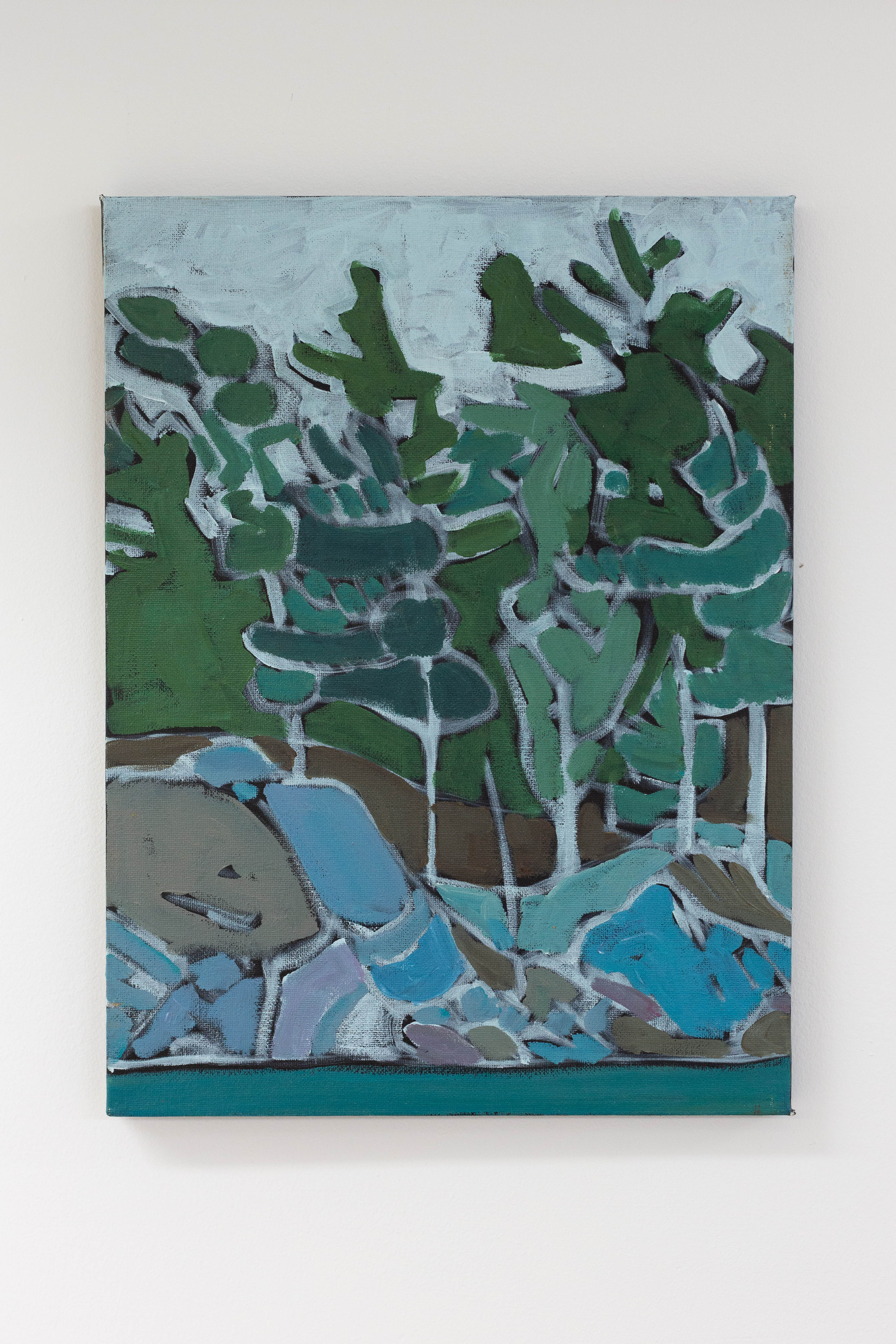 Carolyn Slogar, Across the bay, acrylic on board




Carolyn Slogar (far left and right), Amanda Boulos (top center), Shannon Garden-Smith (bottom)




Shannon Garden-Smith, Sand Silhouette, dyed sand, 48" x 27", 2021




Shannon Garden-Smith, Sand Silhouette, dyed sand, 48" x 27", 2021 (detail)




Amanda Boulos, Andrew, Watercolour and ink on paper, 55" x 40", 2020




Carolyn Slogar, The golf course quick gesture studies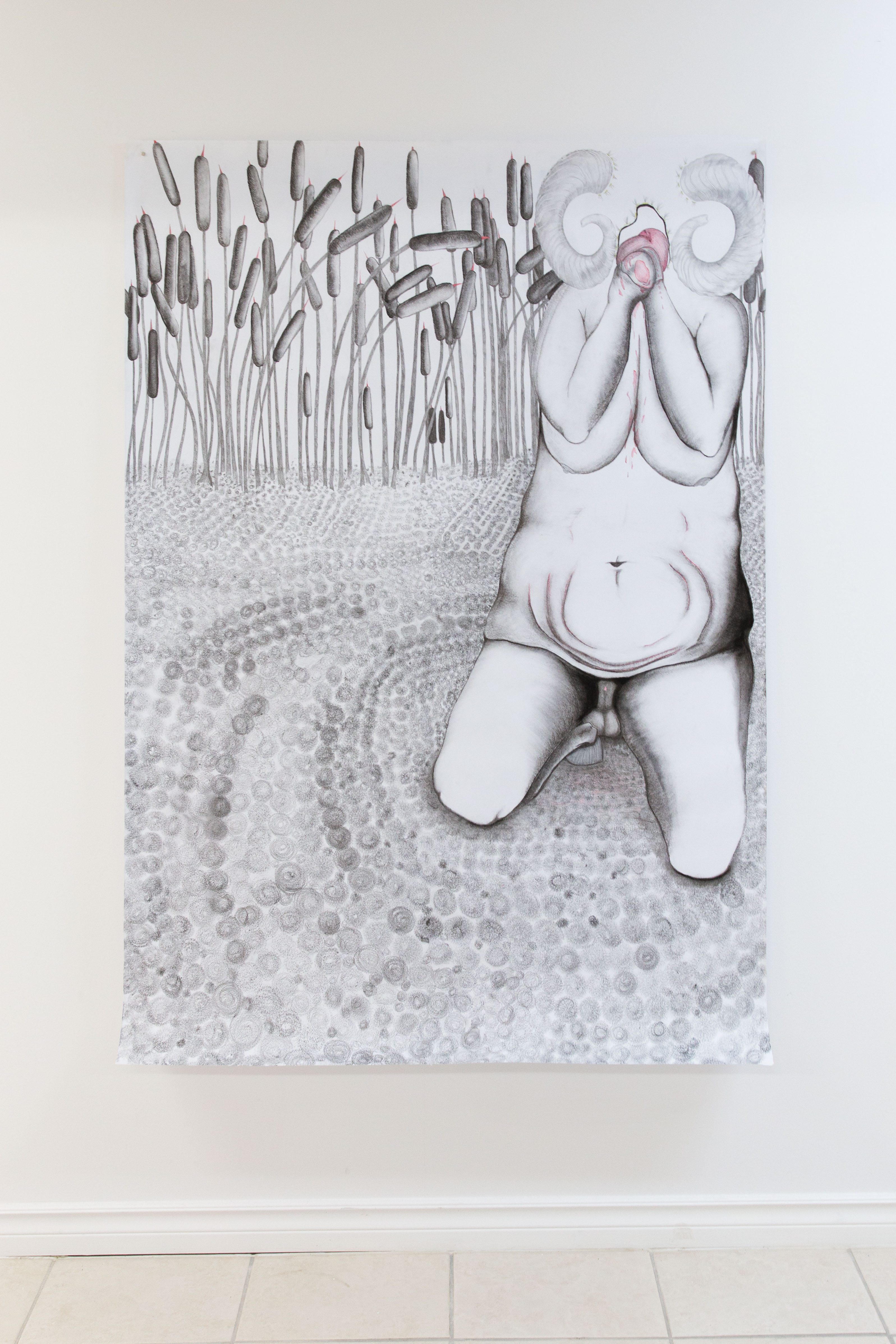 Jasmine Reimer, She Eats Her Magic Alone, charcoal, pencil, coloured pencil, pastel on paper,49"x25", 2020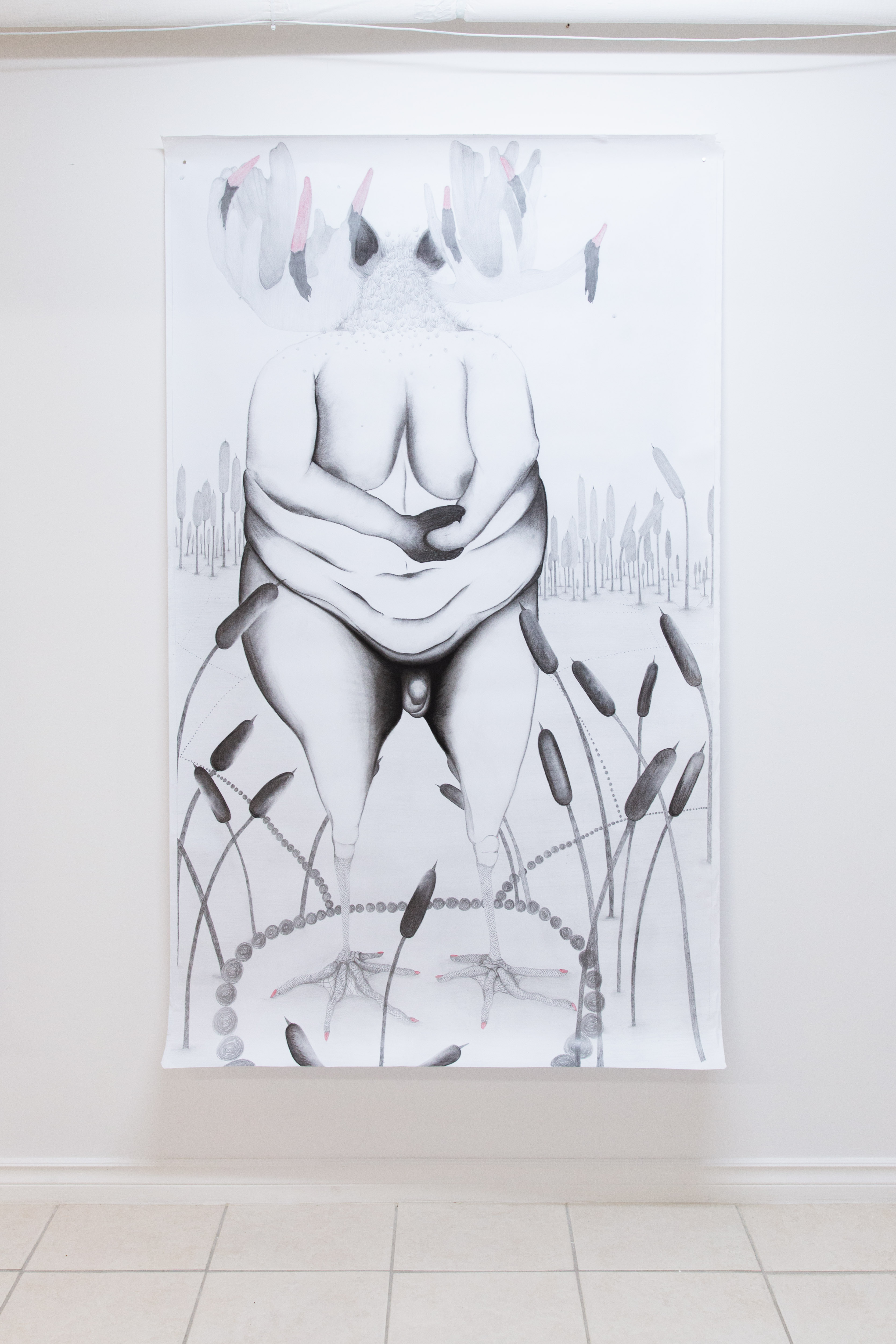 Jasmine Reimer, Shedding the Velvet, charcoal, pencil, coloured pencil, pastel on paper, 59" x 29.5", 2020




Jasmine Reimer, Shedding the Velvet, charcoal, pencil, coloured pencil, pastel on paper, 59" x 29.5", 2020 (detail)




Kaitlynn McQueston, Intersections 1-10, ink on paper, 2021




Kaitlynn McQueston, Intersections, ink on paper, 2021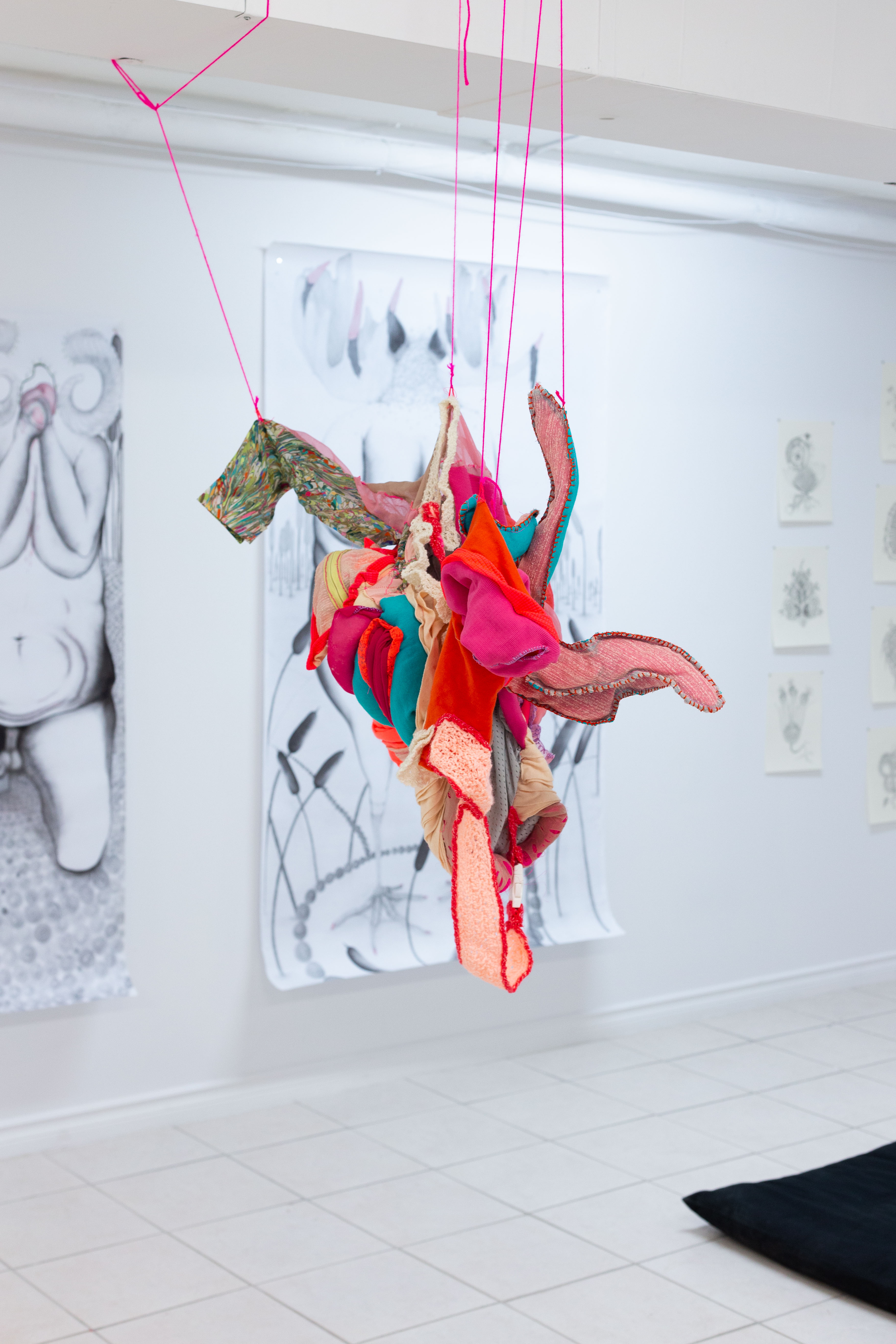 Shannon Scanlan, Soft Manipulations Three, Wearable Sculpture, Fabric, zippers, beads, cotton batting, wool, variable dimensions, 2015




Claudia Rick, Because I don't make copies, I'm the boss. Got it? I make originals, notebooks, laser printer, colouring supplies, handmade pokemon cards among other things, 2021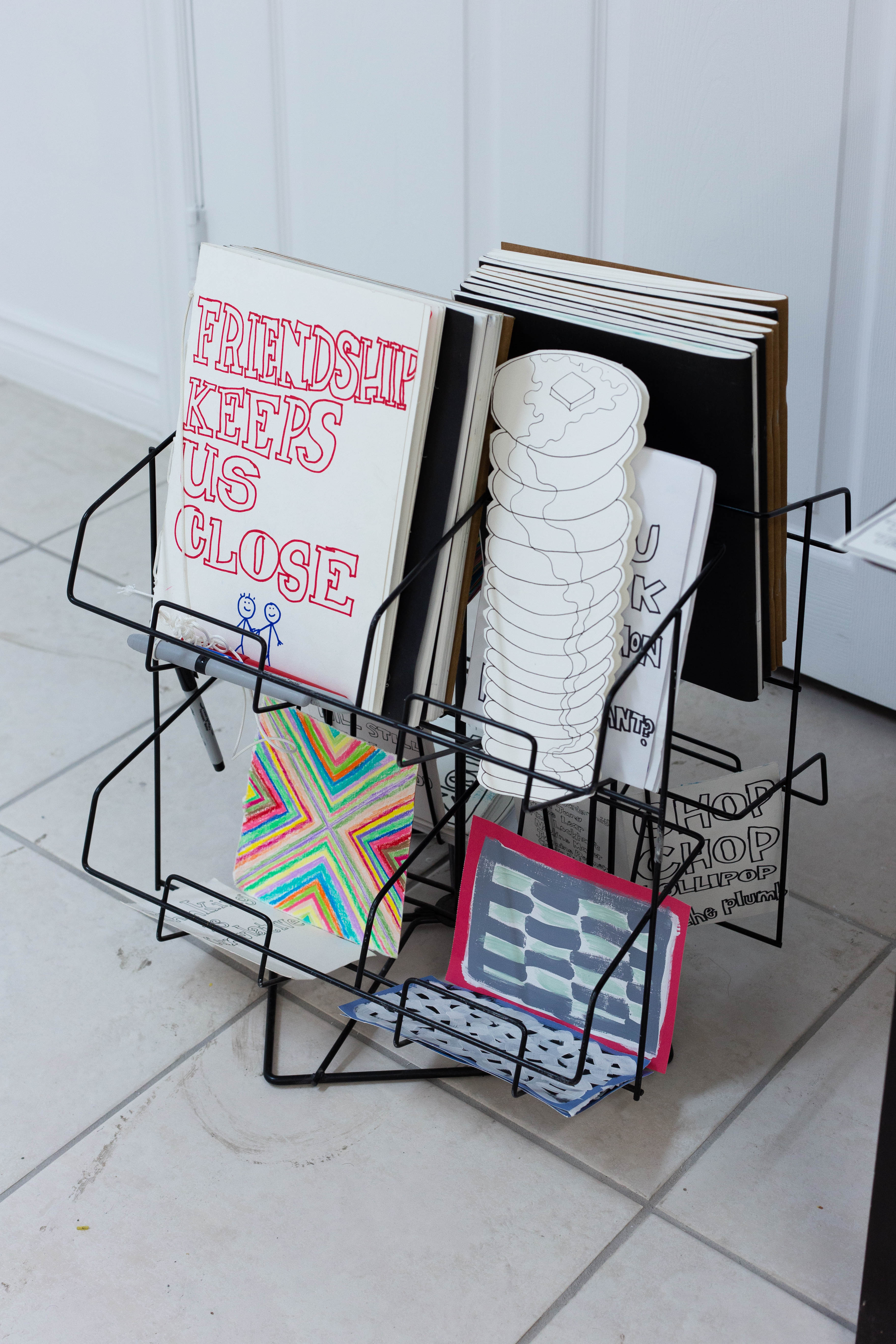 Claudia Rick, Because I don't make copies, I'm the boss. Got it? I make originals, notebooks, laser printer, colouring supplies, handmade pokemon cards among other things, 2021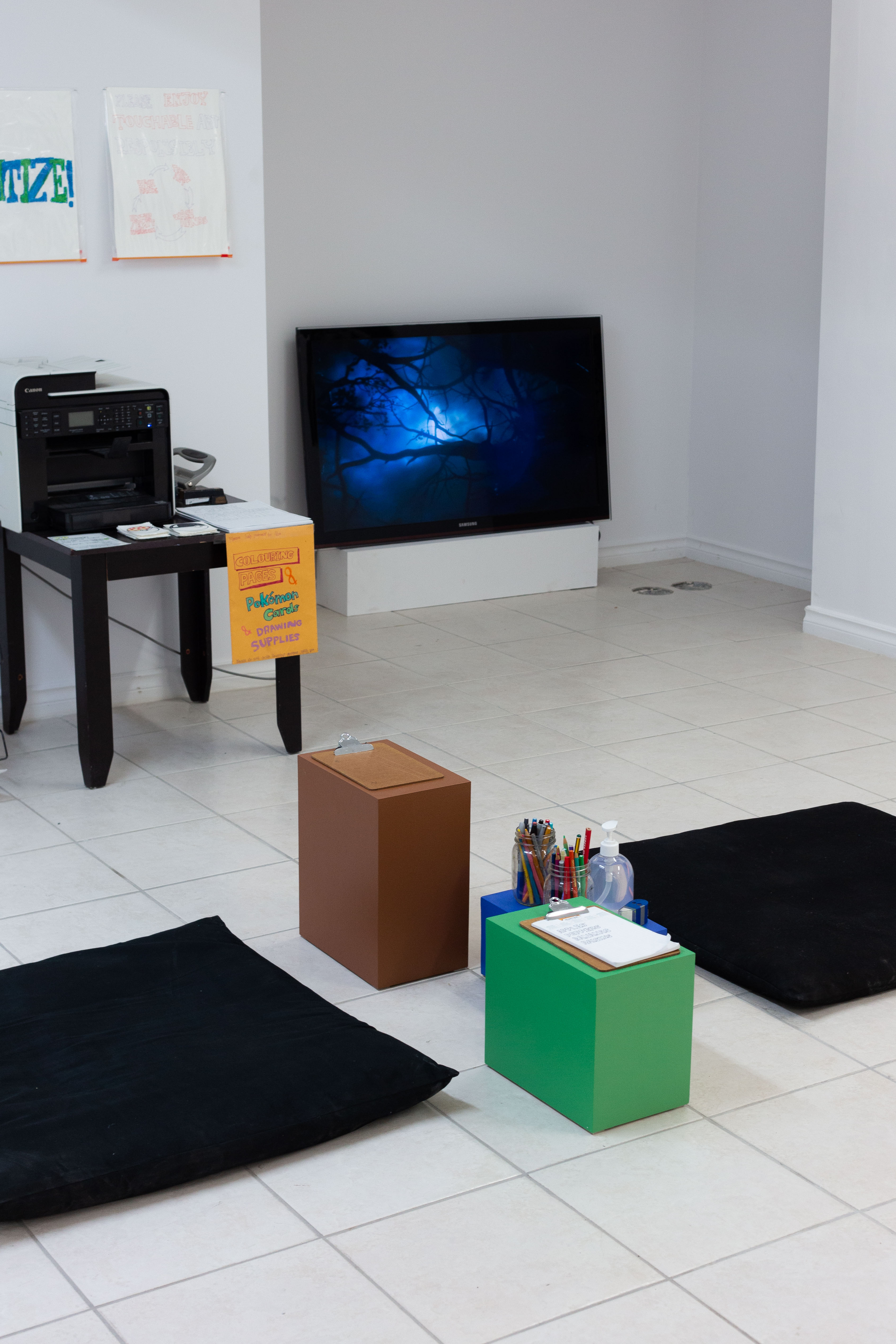 Renée Lear, Moonstruck, Video, 3:26 min., 2021 (back) and Caludia Rick Because I don't make copies, I'm the boss. Got it? I make originals, notebooks, laser printer, colouring supplies, handmade pokemon cards among other things, 2021 (front)



Renée Lear, Moonstruck, Video, 3:26 min., 2021




Renée Lear, Moonstruck, Video, 3:26 min., 2021 (still)




Carolyn Slogar (far right), Amanda Boulos (center), Kaitlynn McQueston (right)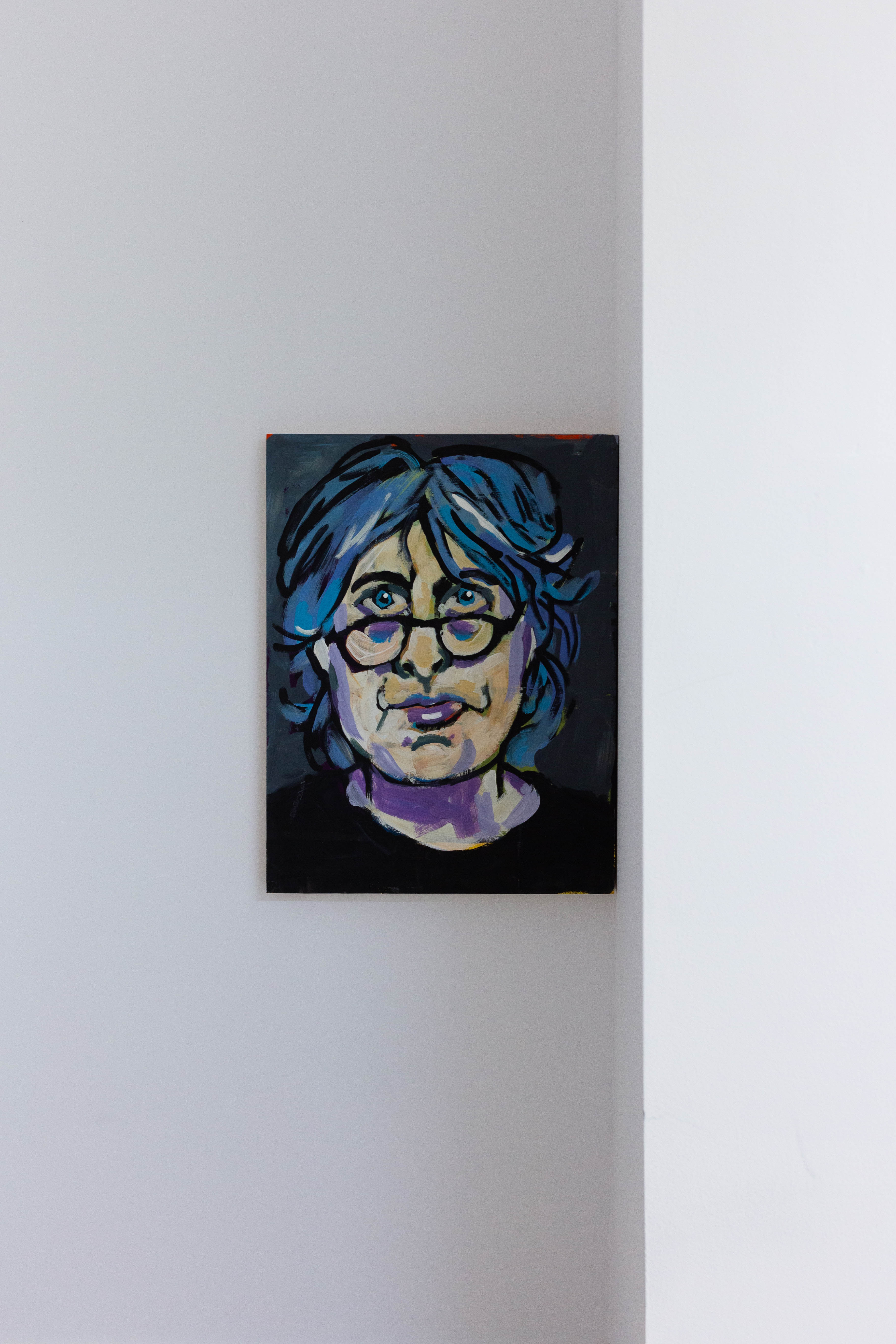 Carolyn Slogar, Unknown Woman, acrylic on board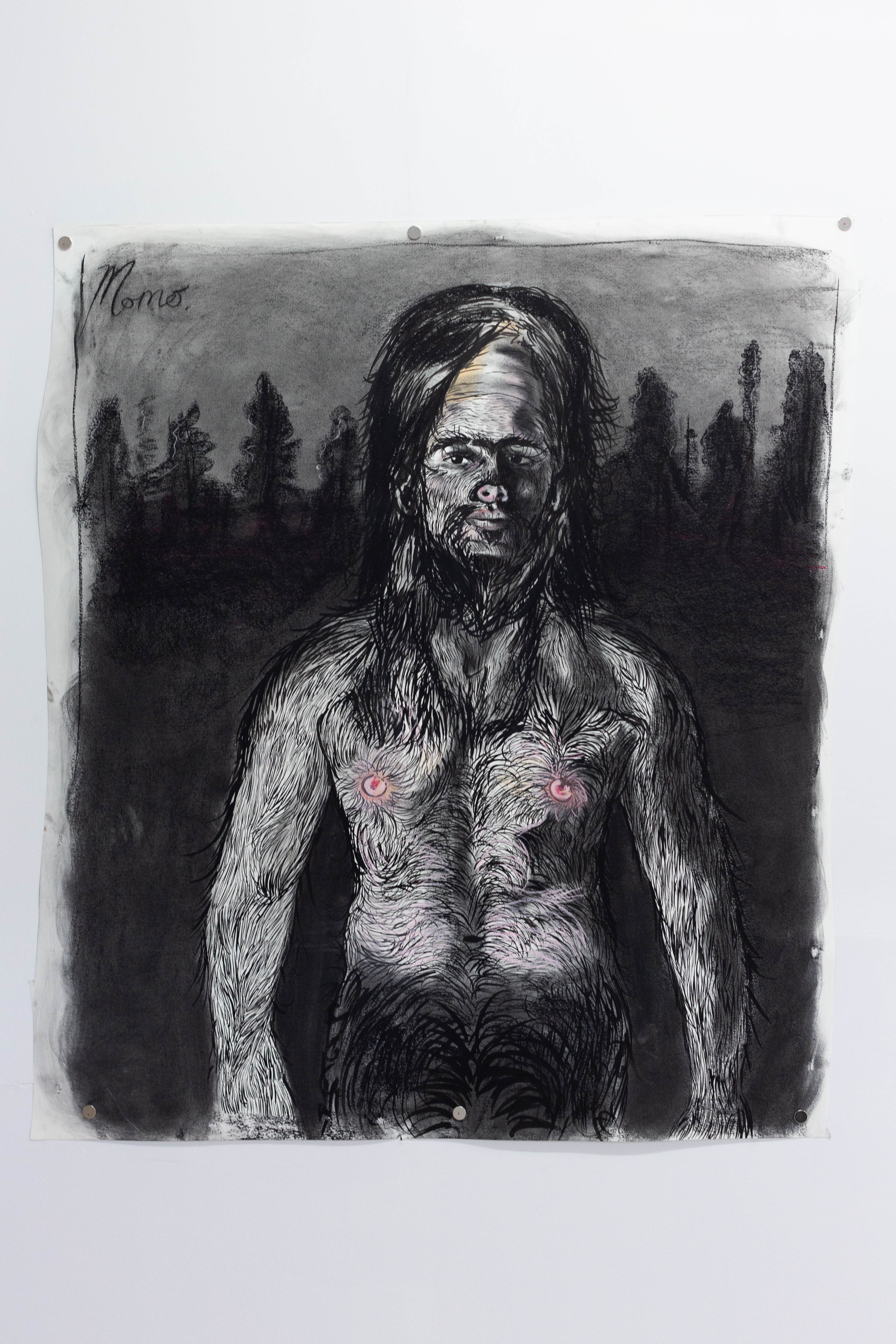 Amanda Boulos, Momo, Charcoal and ink on paper, 40" x 29", 2021




Kaitlynn McQueston, Disposition, acrylic on canvas, 2021




Henry Sawtell, Collection of Drawings, pencil on paper, 18" x 24", 2021




Amy Lockhart, Babysscrib, installation, 2021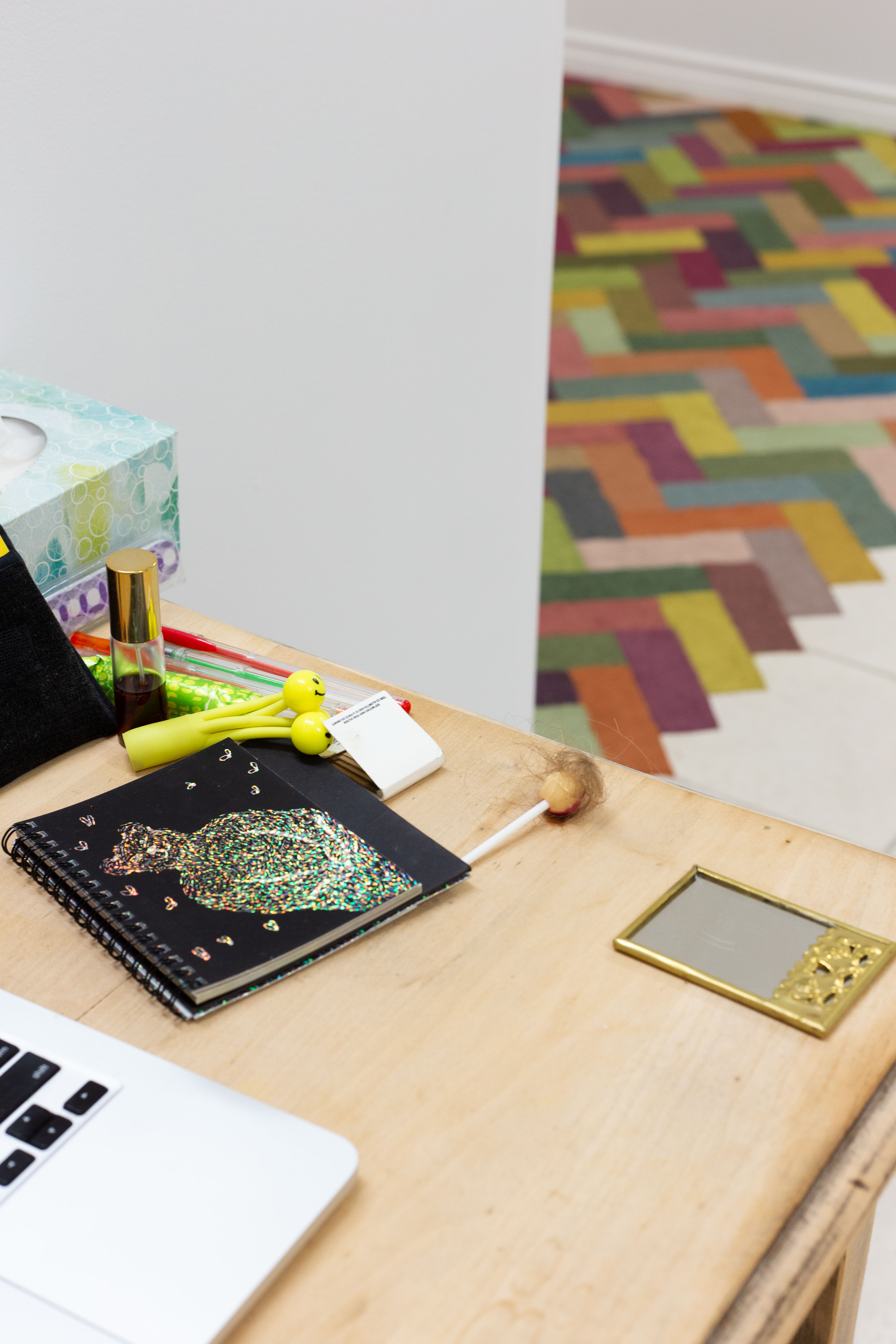 Amy Lockhart, Babysscrib, installation, 2021 (detail)




Maya Ben David, Scrump Runts, video, 2021




Maya Ben David, Scrump Runts, postcards, 2021