Indexing Resistance
June 18 - July 24 2022
Keith Cole, Dayna Danger, Patrick DeCoste, Andy Fabo, Kalil Haddad, Pamila Matharu, Kelly McCray, Courtnay McFarlane, Muhammad Nour ElKhairy, Jamie Ross, Deion Squires, Shake n' Make, Natalie Wood, Lan Florence Yee

Curated by Amanda Boulos, Laura Carusi &
Schem Rogerson Bader
Video documentation by Miles Rufelds

can be seen here

.
Queer bodies, much like the archives that serve them, disclose the injuries of homophobia and transphobia that have always been enmeshed in racism, classism, and misogyny. Intersections include legacies of state violence, community pushback, preservation of counter-histories, artistic creation, and community building. Indexing Resistance brings artists together, who are concerned with forms of queer resistance and the types of materiality that speak to the moment.
While some artists included use creative practices to bring new knowledge to queer history, protest and decolonial approaches by employing a hybrid of materials to explore the points and wounds of history. Other artists explore materiality and stretch it to it limits to reinforce the necessity of connecting. The artists in this exhibition each use a form of material, such as sculpture, video, collage, performance and painting to deep dive into the issues of queer resistance in Canada.
Documentation courtesy of

Toni Hafkenscheid




Jamie Ross, Club Gemini, 2019-2022, two-speaker stereo sound installation, duration 29 min & We have blown a hole in time with a firecracker; let others step through, 2022, inkjet print, paper, resin, 13" x 9"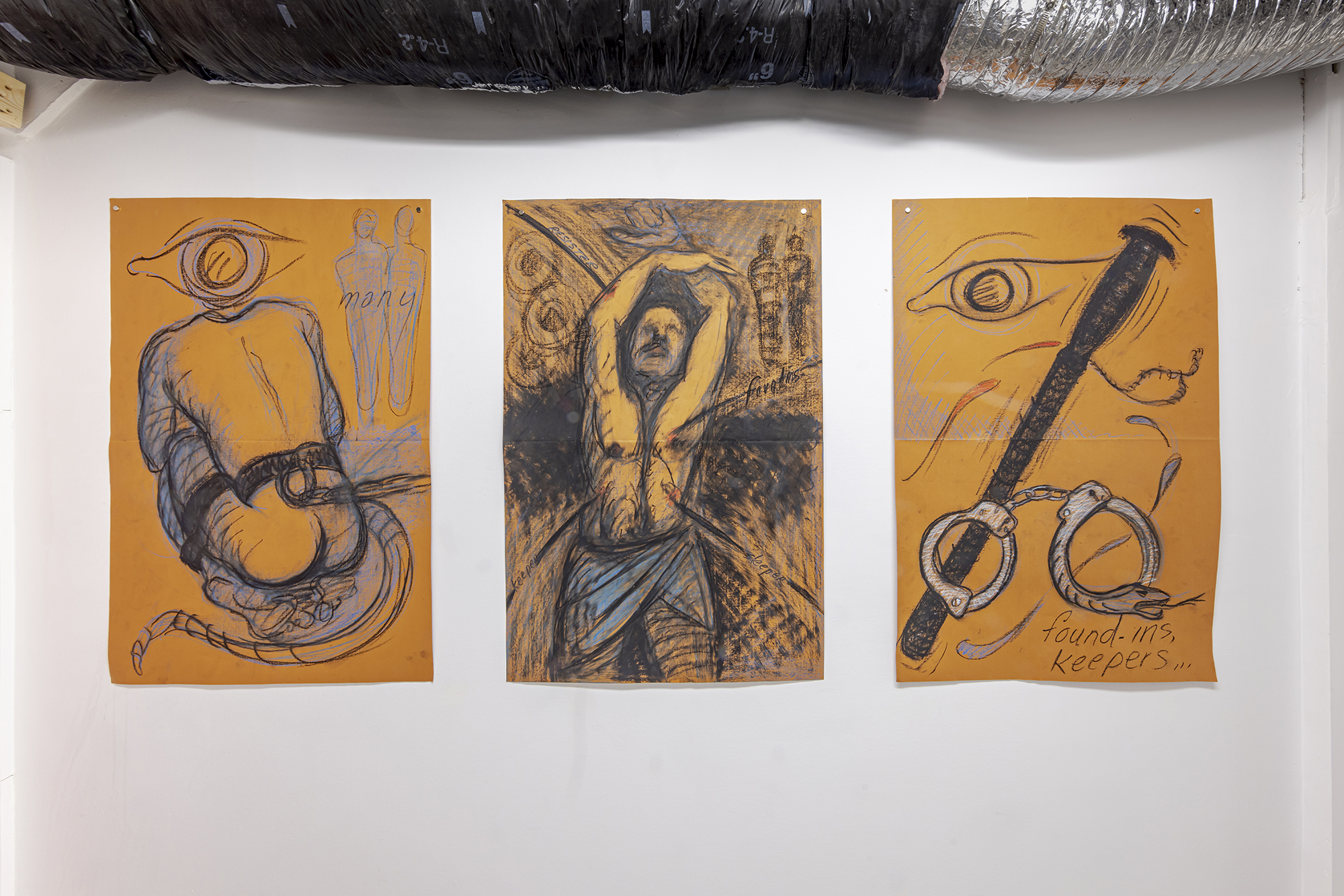 Andy Fabo, Found-ins/Keepers, Resisters/Sleepers, 2022, mixed media series, 32" x 24" & 38" x 26"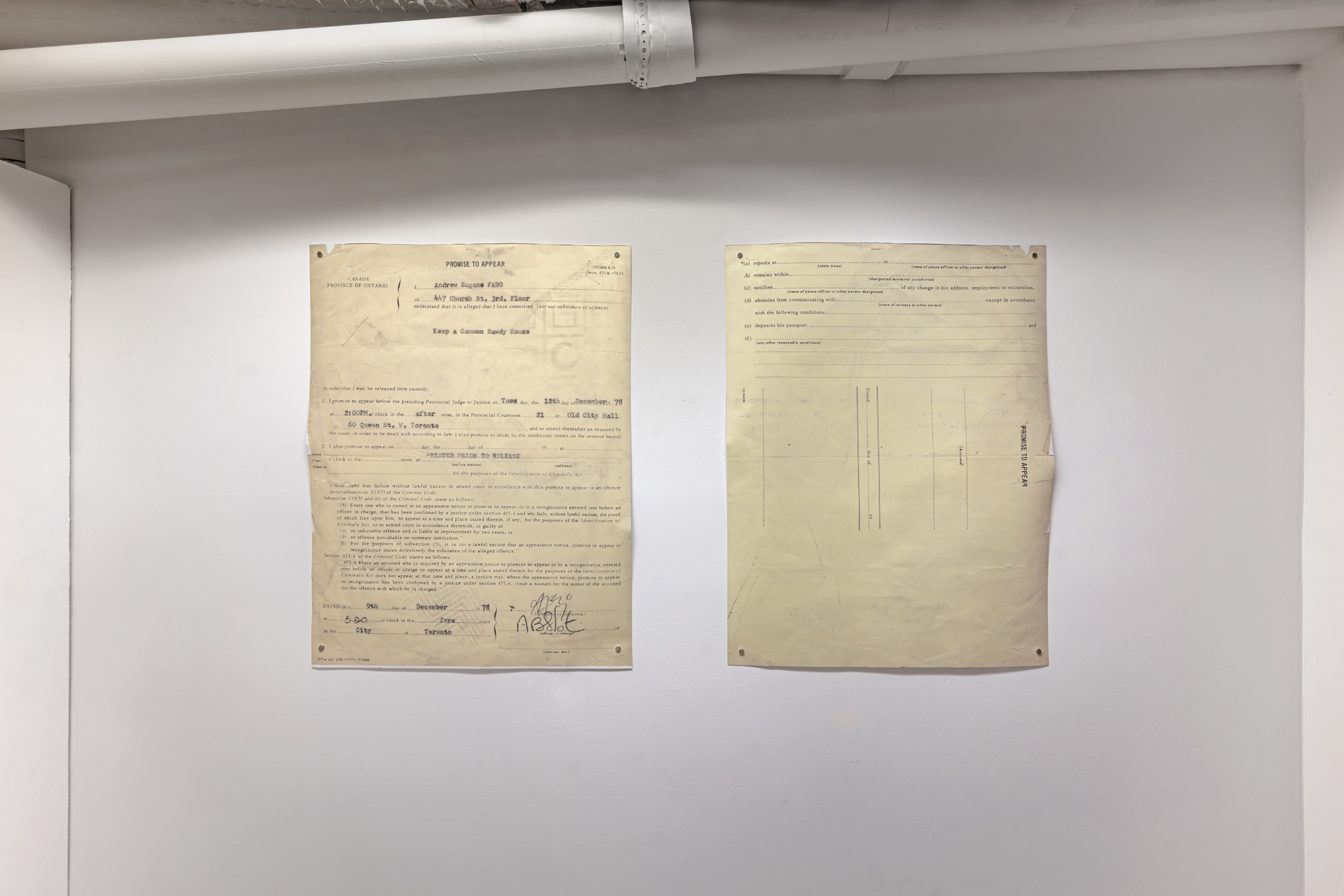 Pamila Matharu, INDEX (SOME OF ALL PARTS), 2019 -, mixed media installation, variable dimensions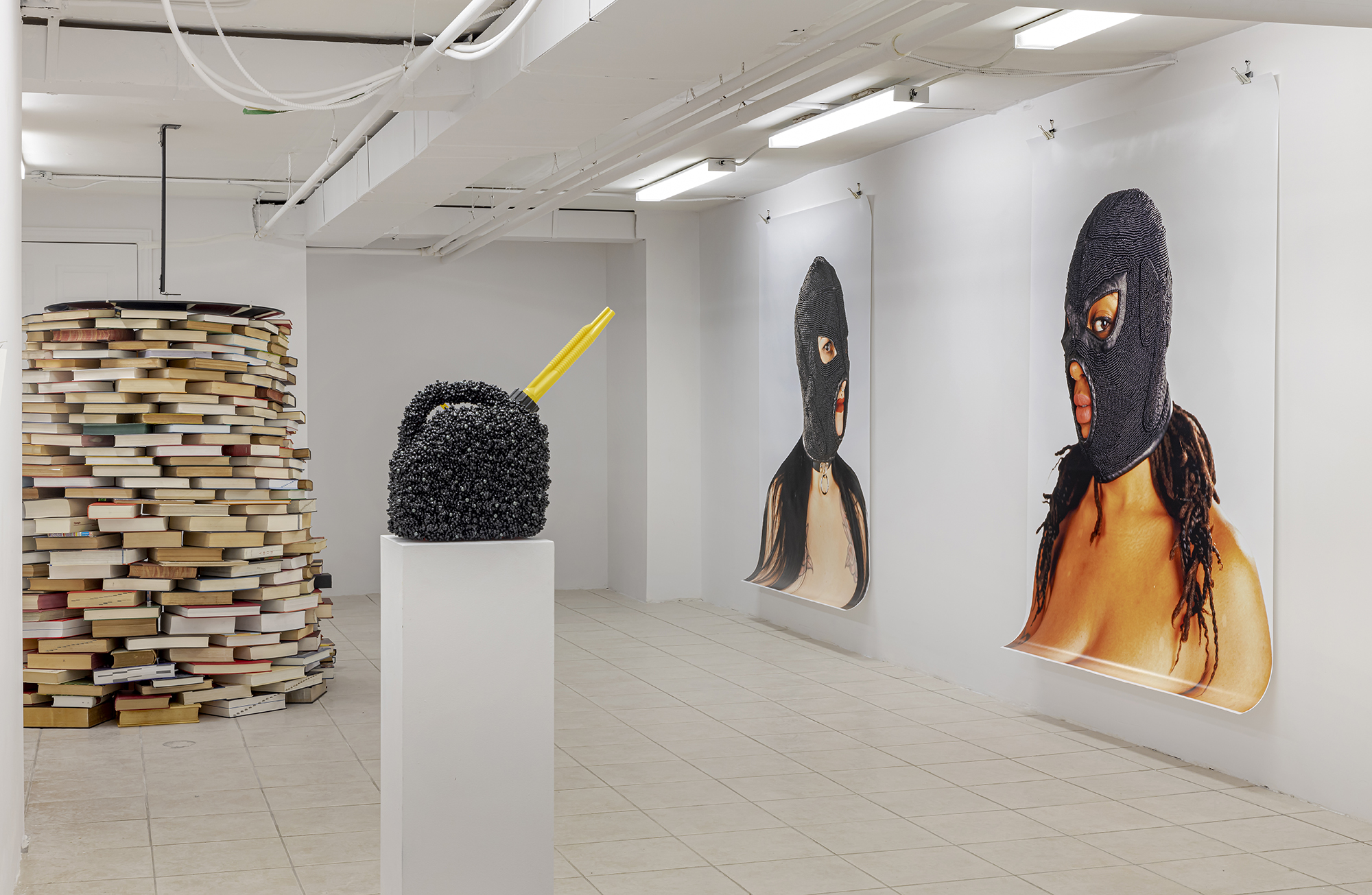 Shake n' Make, Relic III: Black Gold, 2010, Jerry gas can with beads, 12" x 12" x 8"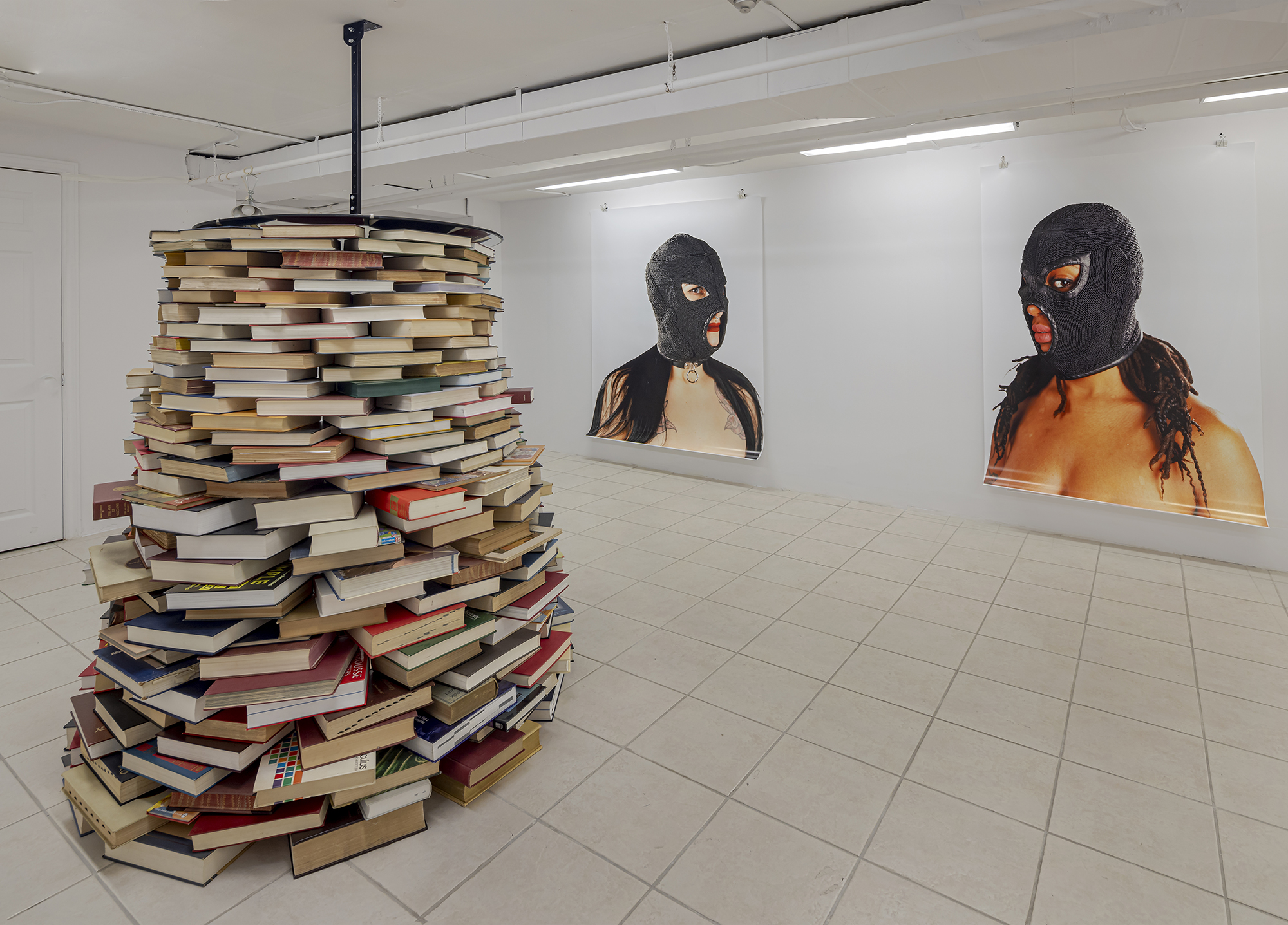 Kelly McCray, The Tower, 2022, used books, 2 mirrors, 5' diameter x 6'




Shake n' Make, Relic II, 2009, Jerry gas can with beads, 12" x 12" x 8"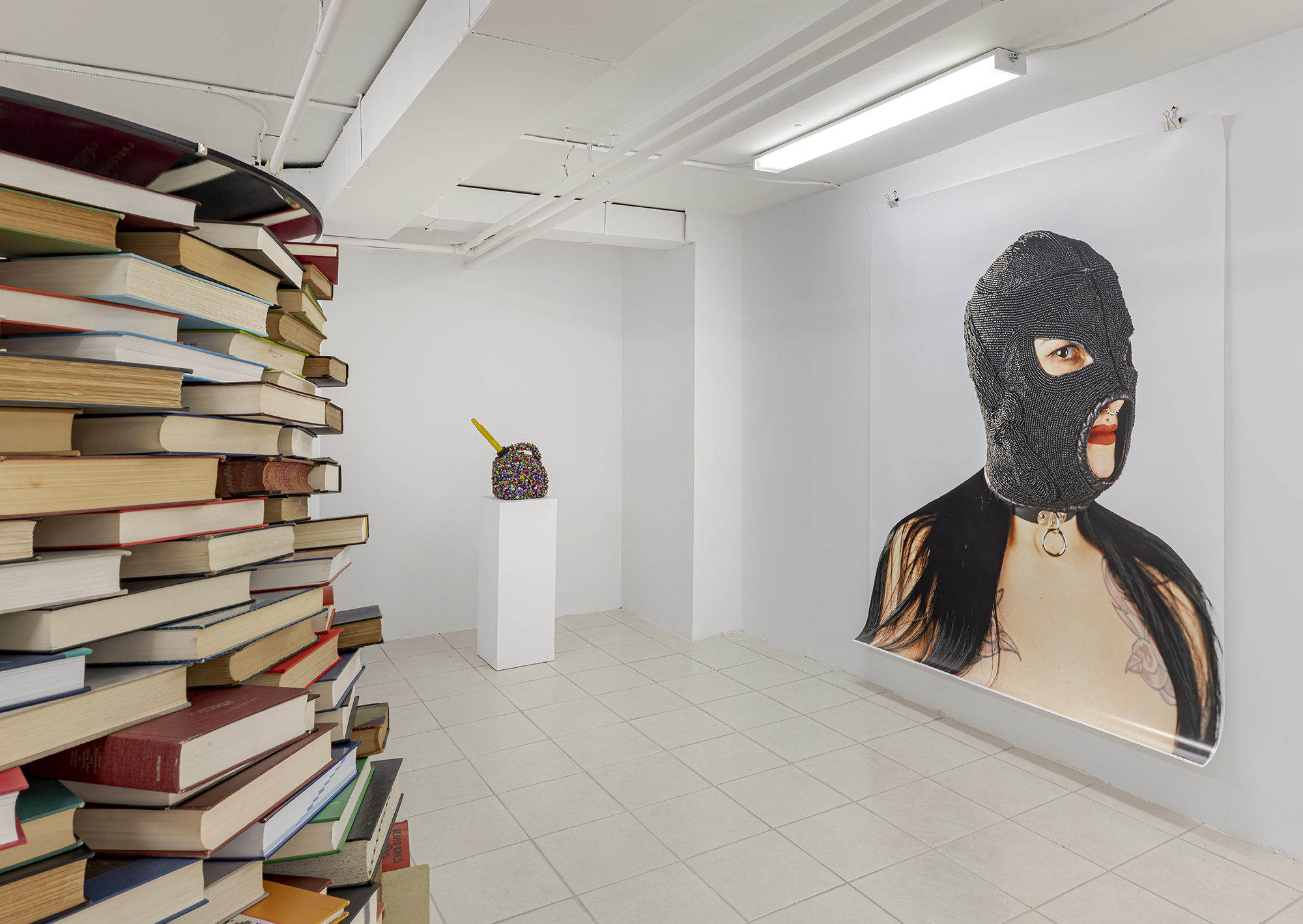 Dayna Danger, Adrienne Dagger, Kinship Masks, 2017, digital print, 75" x 60"




Dayna Danger, Kandace Double Battle Axe, Kinship Masks, 2016, digital print, 75" x 60"




Courtnay McFarlane, Rory B. II, mixed media on printed vinyl, 84 ¼" x 56 ½"




Keith Cole, Desire, rim seat, glitter, cotton fill, 13" x 13" x 13"




Patrick DeCoste, Jail Break, 2022, Stop-motion animation, 3 second loop




Deion Squires, Limelight, 2021, inkjet print, 8" x 10"




Deion Squires, Fire!, 2021, inkjet print, 8" x 10"




Deion Squires, The Fun Never Ends, 2021, inkjet print, 8" x 10"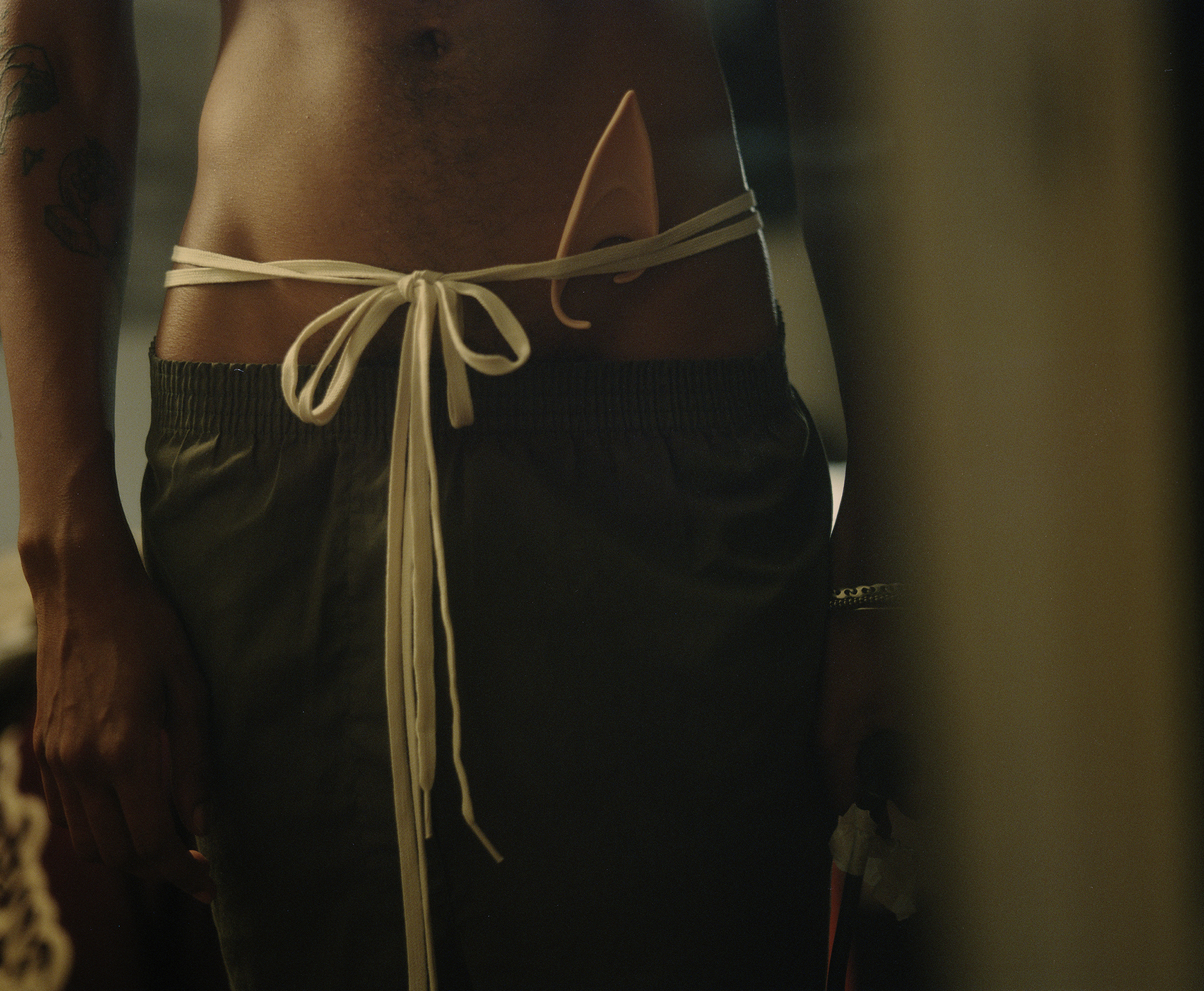 Deion Squires, Erogenous Zone, 2021, inkjet print, 5" x 7"




Deion Squires, Liferaft, 2021, inkjet print, 5" x 7"




Muhammad Nour ElKhairy, Omar what's good?, 2021, video, 18 minutes, 33 seconds




Lan Florence Yee, A language not in denial of longing, 2019, hand embroidery on printed silk organza and wooden armature, 6' x 6'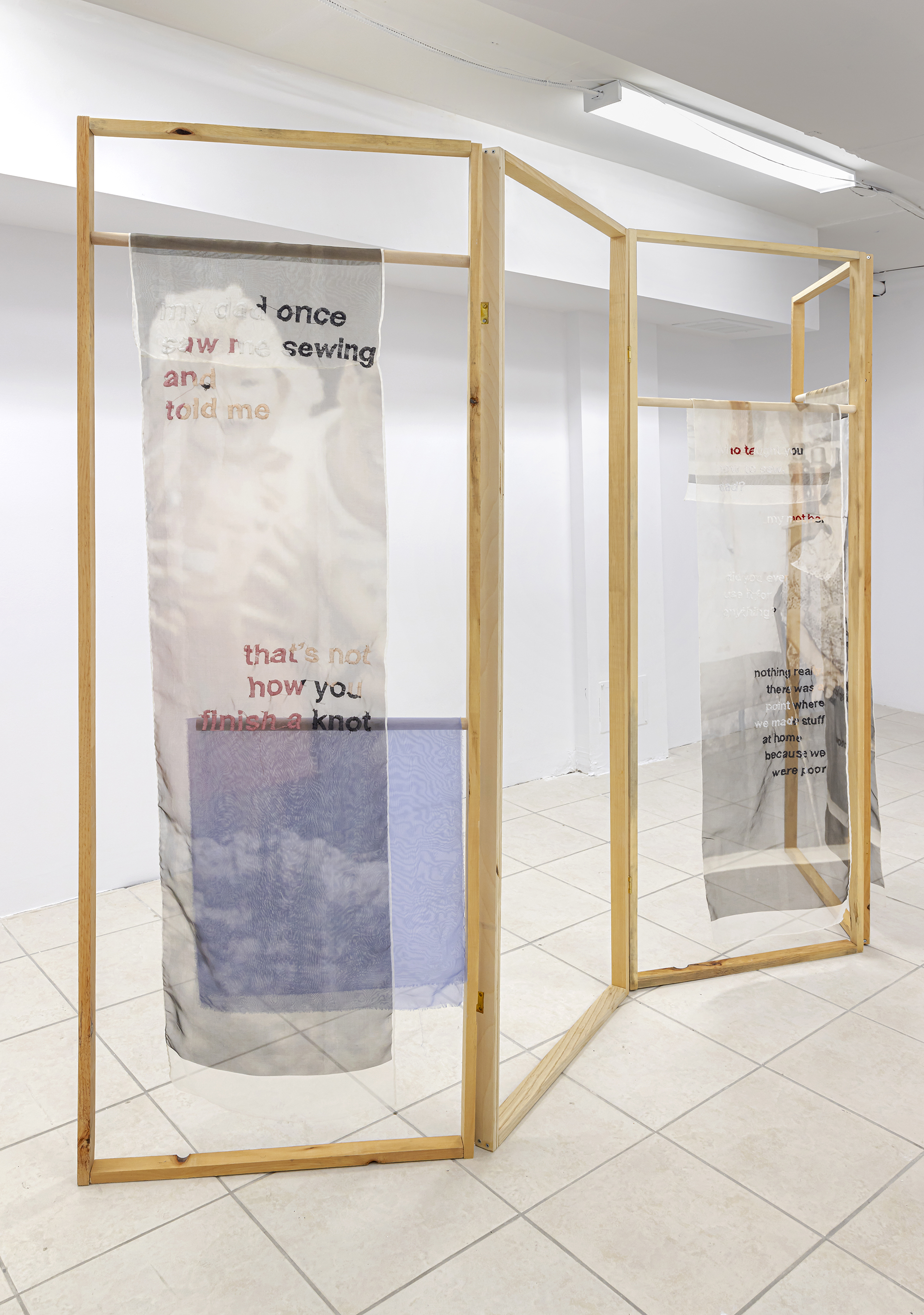 Natalie Wood, Shadow Archives- Kiss and Tell (excerpt), 2013/2022, poster print, 48" x 48"




Deion Squires, Never Yonder Lover Wench, 2021, inkjet print, 20" x 16"




Deion Squires, I Hear Red Ear, 2021, inkjet print, 20" x 16"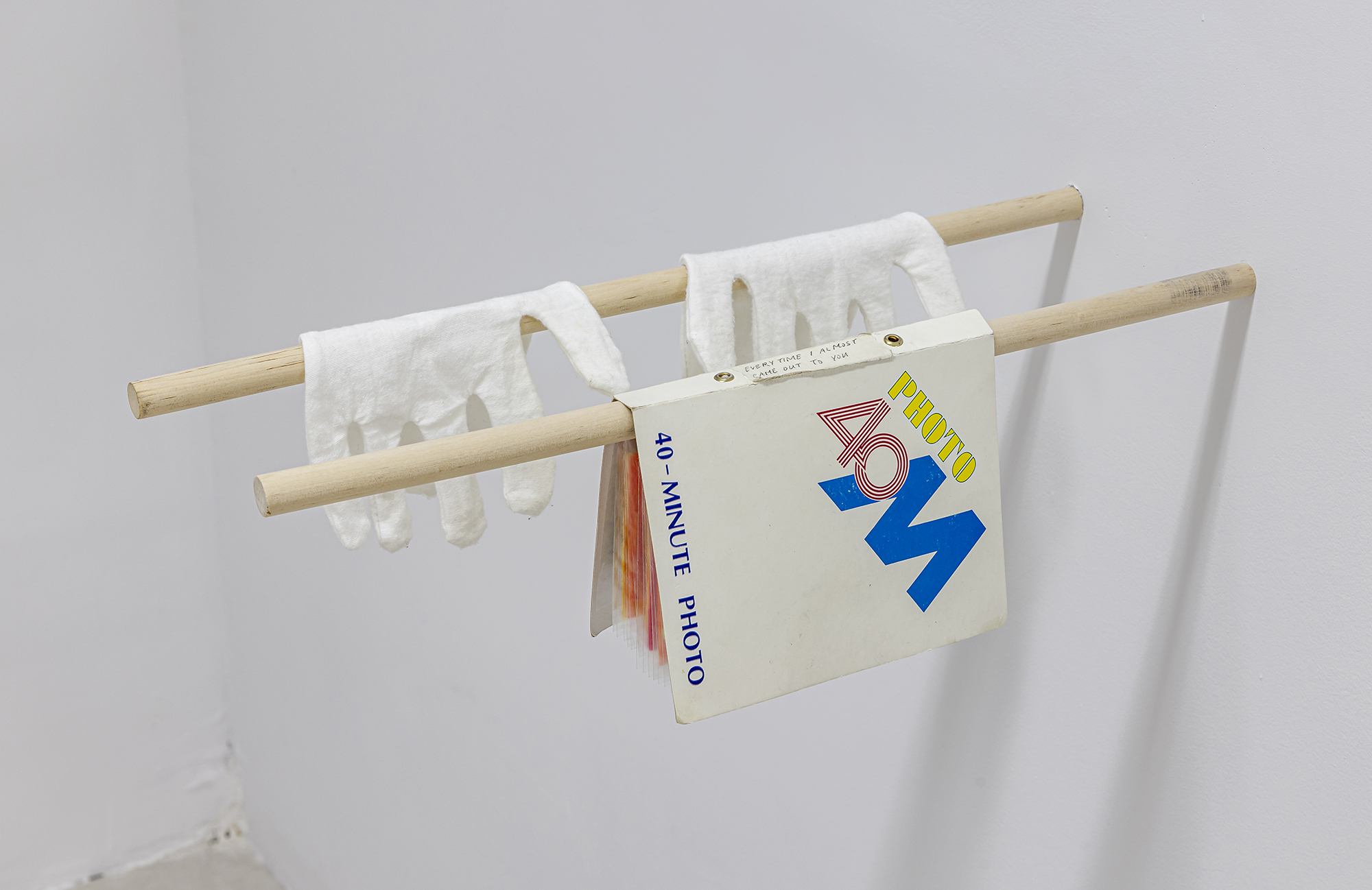 Lan Florence Yee, Un(written), 2019, hand embroidered felt in found photo album, 5" x 7" x 1"




Keith Cole, Wish, found photos, artist frame, 9" x 17"




Keith Cole, Reality, collage on paper, 11" x 8"




Kalil Haddad, The Taking of Jordan (All American Boy), 2022, video 7 minutes, 38 seconds