Oscillations

February 13 - March 6 2021

Farah Abou Kharroub, Ghassen Chraifa, Karim Barka, Lamis Souliman, Houssam Jlelati, Younes Ben Slimane, Chantal Partamian

Films selected by MAEV
Mokhtabar for Arab Experimental Fim & Video Art

the specific connection between the fisherman and his surrounding environment, the artist focused on the adaptation of the fisherman's movement as a fish, depicting his attachment to place

the tragedy of the war, the confinement of the pandemic, the financial crisis in syria, dark humor is used to navigate an otherwise bleak situation. an indirect criticism and a coping mechanism that is a common occurrence in the arab world

how we sometimes get overwhelmed by the sense of freedom in a new place. there is a constant fluctuation between our identities and where we belong. leaving us in an uncanny mode of existence

being attached to someone emotionally in another place, keeps us moving between borders. the oscillation between several places makes landing a source of emotional grounding and a safe haven

the unification of man and dust. seeking physical and emotional safety through creating a place; it's a tie, an agreement between nature and humans. digging into our culture is a ritual to ground ourselves in place and perceive our identity through this ritual

capturing fragments of time and places, creates an abstract collage

one city, one family, one place, one person witnessing the war, navigating personal archives, we are in the world of the artist in every detail. reckoning happy and sad memories, our relationship with place is always a love hate one. our relationship to our home countries, to memories and places where we grew up


Karim Barka,
TAWARGIT "The Dream",
Morocco, 2019, 2 min 45 seconds
A video taking the shadow of a young fisherman from the Atlantic coast. Showing his shadow on water as a creature from another world. The works idea is to involve a volunteer who has an experience with the sea to express himself by reflection of his shadow in the water. With his daily movements of Fishing. He imagined himself when he sees his reflection in the water: "I imagine myself as a fish traveling Through water to be wherever I want".
Houssam Jlelati,
21 April – ٢١ نيسان
, Silent Film, 3 min
During the ongoing war in Syria, and the outbreak of coronavirus disease which resulted in a global quarantine, there are some ideas to get rid of all this noise.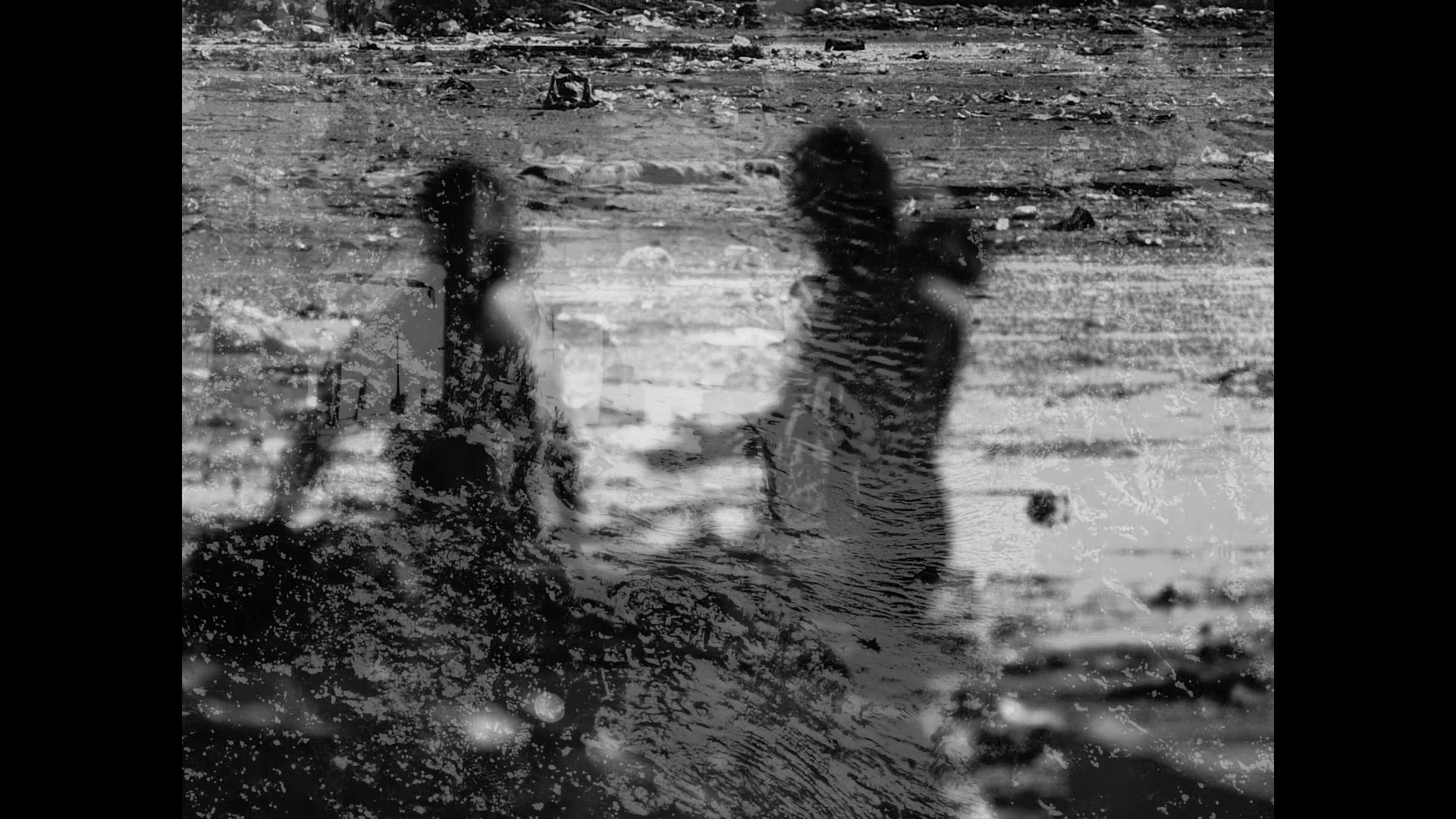 Ghassen Chraifa,
Fragments
, 6 min 30 seconds
Life comes as a continuous race against time where everything is programmed in advance. Everything is tied up in a defined chronological order and we are just running to catch up. What would happen if we decide to take a break, if we feel how the present moment goes by?
Farah Abou Kharroub,
Summer 2006,
2018
Thirteen-year-old Farah filmed a bomb as it hit Beirut's airport. Her father filmed the years of fighting in Lebanon every day as a war reporter. Images of the city at war are mixed with images of household peace from Farah's childhood. This collage, created from footage shot by father and daughter, reveals the unbearable length of a conflict that affected two generations.
Younes Ben Slimane,
All Come From Dust,
Tunisia, 2019, 9 minutes
A loop of edgeless bend. You were its doom; he was its bloom. You were its tomb, he was its womb.
For Heaven and Hell, were words made of fume.
Lamis Souliman,
Un Passage entre Deux Points (a passage between two points)
, 9 min 33 seconds
In a confrontation structure between emotional and spatial alienation, out of a party full with tipsy attendees, an alienated girl fleeing through a path hidden between two stopped points in 'Time'. She takes her journey moving on the very fine line between the outer reality and a parallel universe.
Through the mental sounds and expressive movements of a girl who travels in a circular path between the real world and the self-realm, the film embodies images of optional and compulsory isolation within the life of an expatriate person, in deconstructing for the meanings of fulfilled existence and residential affiliation.
Chantal Partamian, Landing – هبوط,
2020
To be queer and to linger between states, between nation-states.
A poetical essay that very briefly explores fragments of a long-distance relationship, when two lovers meet, when they are caught in transit.
I started this project in 2016. Completed in February 2020, with the addition of the poetry by Hashem.
Mokhtabar is an initiative that was founded by Lamis Haggag and Fatma Hendawy in 2020. We started this program out of an urgency to introduce Canadian audiences to arts in the Arabic speaking world, in an attempt to cross the borders of identities and states. Our mandate is to support experimental films and video art by artists/filmmakers from the Arab world and diaspora, and help them overcome the barriers set by different states and governments. It is our concern as Mokhtabar to explore the Arab/Canadian relationships, in terms of refuge, immigration, underrepresentation, belonging and identity. We are working hard to decipher the complexity of migration, to situate ourselves in a common ground where we can empathize with, share and learn from each others' stories. It is our role to create a platform where our concerns as Arabs and Canadians intersect, to build bridges and fill in the gaps left behind while integrating into a western context. The exhibited selection of films was part of our inaugural event and collaboration with the Toronto Arab Film in spring 2020.